Supporting environmental management and rehabilitation
Building a baseline archive of the mine site before operations start, to record the current landscape and features such as canopy definition can support benchmarks for disturbance mapping and mine rehabilitation plans at the end of the mine site's life.
Aerometrex's LiDAR-derived vegetation data suite is ideal to accurately measure vegetation coverage, structure, and density from tree canopy to ground. Changes in vegetation levels can be tracked across time to aid with environmental risk management, monitoring, reporting, and necessary regulatory submissions/approvals over time.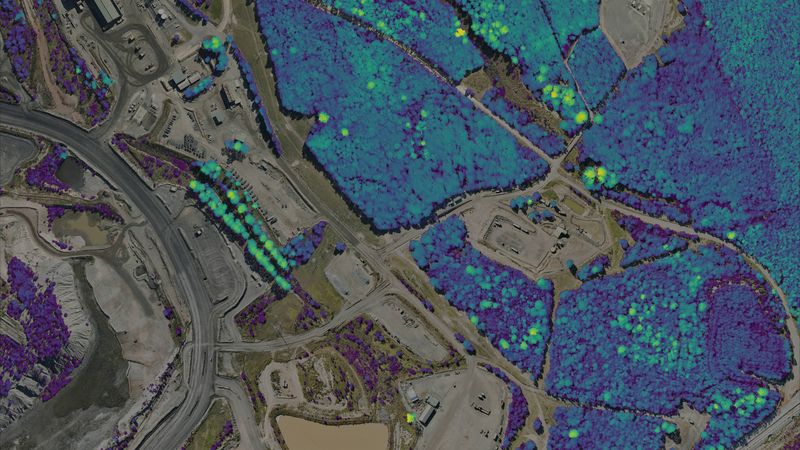 Image. Canopy Height Model - a raster dataset that describes the precise height (above ground) of the top of tree canopies.

Aerial surveying has grown in popularity within the mining industry for a good reason; it simplifies major tasks that depend on the precise measurement of large areas. Mine sites change constantly and rapidly and have stringent planning, safety, reporting, and efficiency requirements.
Aerometrex can operate under site-specific compliance requirements including BARS. Our services and client list have grown to reflect the modern operational needs of mine sites. Speak to our team by filling out the below form to discuss your specific requirements.