Aerial LiDAR has become an industry standard to accurately map the distribution and three-dimensional structure of vegetation across both urban and rural landscapes. Aerometrex can provide a wide range of vegetation management datasets including rasters, vectors and analytical reporting. These datasets are ideal for understanding the coverage, density, and structure of vegetation to generate informed management plans and insights relevant to commercial forestry, urban forestry, mine-site rehabilitation, natural capital monitoring, and more.
Through informed LiDAR survey design and point classification to Aerometrex's Tye 2 Standard or higher, our range of vegetation datasets can be derived from a single LiDAR survey.

Modelling Tree Canopy Height
The Canopy Height Model (CHM) or Digital Canopy Model (DCM) is a raster dataset that describes the precise height (above ground) of the top of tree canopies. It provides valuable information and clear visualisation helping to locate tall/significant trees, track the growth of trees and identify trees that could potentially interfere with infrastructure such as power lines. These models can greatly reduce the time and effort required for asset maintenance.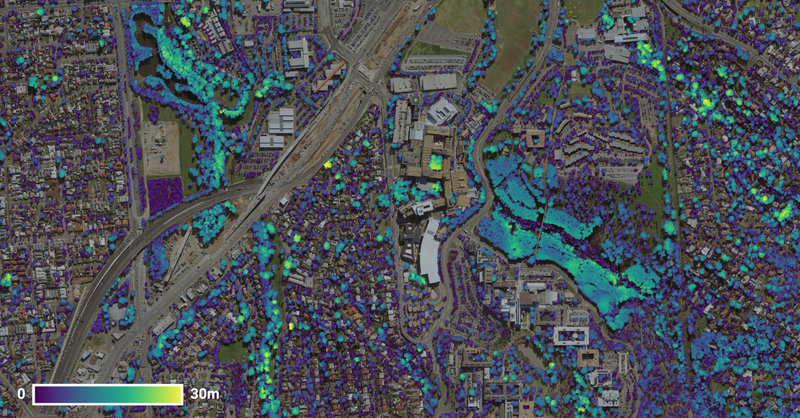 Figure 1. Canopy Height Model (CHM) of an area around Bedford Park, South Australia derived from our aerial LiDAR survey.
Another discontinuous raster, which is specifically designed for use within precision agriculture to manage natural capital and inform land management initiatives, is "Average Canopy Height by Unit Area". It describes the average height of the top of trees within a defined unit area.