Canopy Coverage Maps show the precise boundaries of the tree canopies within your area of interest. They measure the total area covered by tree canopy within any region from individual streets and suburbs, council, or the entire metropolitan area. The Tree Canopy Coverage data combines with cadastral, land use, or land ownership datasets to give statistical breakdowns of tree canopy coverage across the community.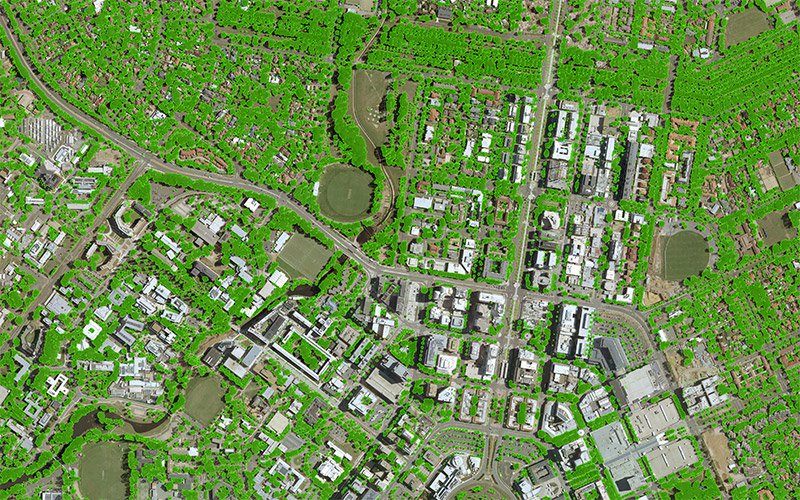 Canopy Coverage Map
Canopy Height Models give the precise height above the ground of the top of tree canopies. You can use CHMs to locate tall, significant trees, track tree growth, and identify trees that could potentially interfere with infrastructure. CHMs can significantly reduce the time and effort required to identify and plan tree asset maintenance.
Foliage Coverage Maps give the first-order estimate of vegetation density. The data adds context to the Canopy Height model to show the vegetation below the canopy. Overall vegetation density is an essential metric for tracking changes in the urban forest.
Canopy Coverage by Unit Area combines the tree canopy coverage with a unit area vector to show each cell's proportion covered by the tree canopy. This data provides the planners with a detailed understanding of tree canopy across their area of interest.
Canopy Stratification Maps measure the vertical structure and distribution of the urban forest. It's valuable data for tree management because it identifies different tree sizes and how they contribute to canopy coverage through their life cycles. Councils use it to track their planted trees' growth over time to gauge the effect of their greening activities. It also helps with tree preservation and maintenance activities over time.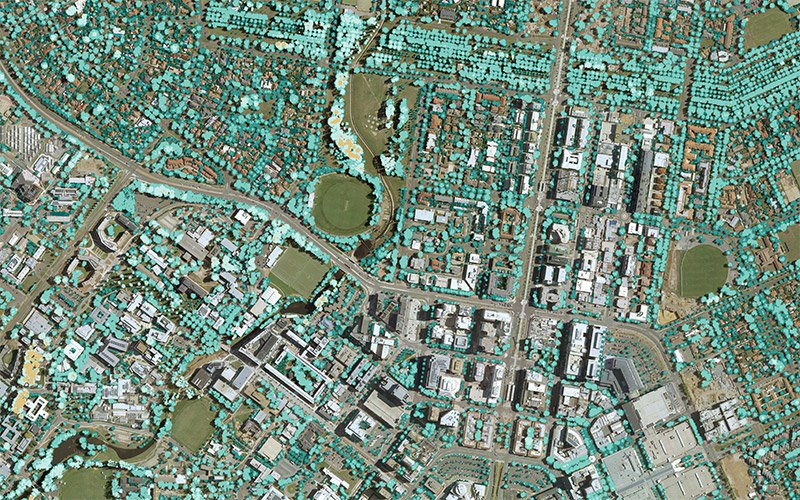 Canopy Stratification Map
Canopy Change Detection shows where tree growth has increased canopy cover, and tree trimming and removals have decreased canopy cover. The reports summarise the extent of tree canopy gain or loss and separate that data into land ownership: private, government, and community-owned land. This data is essential in tracking tree canopy management strategies and combating the harmful effects of ongoing climate change.