MEASURING CANOPY COVERAGE CHANGE
Aerometrex measured an increase in tree canopy coverage from 26.63% to 27.99% across the City of Unley's local government area between 2018 and 2021.
Aerometrex generated that Canopy Coverage data from repeated council-wide LiDAR-capture and LiDAR data-derived assessments of the City of Unley in 2018 and 2021. The 2021 data capture was within two calendar weeks of the 2018 capture to minimise seasonal foliage variations.
Aerometrex applied newly developed Object Based Imagery Analysis (OBIA) to the high-resolution LiDAR point cloud and derived raster datasets to generate more specific change statistics. A rule-based classification separated tree canopy change between the 2018 and 2021 datasets into Tree Growth, Tree Planting, Tree Removal, and Pruning Removal. Aerometrex used their MetroMap high-resolution aerial imagery to validate the canopy change classification.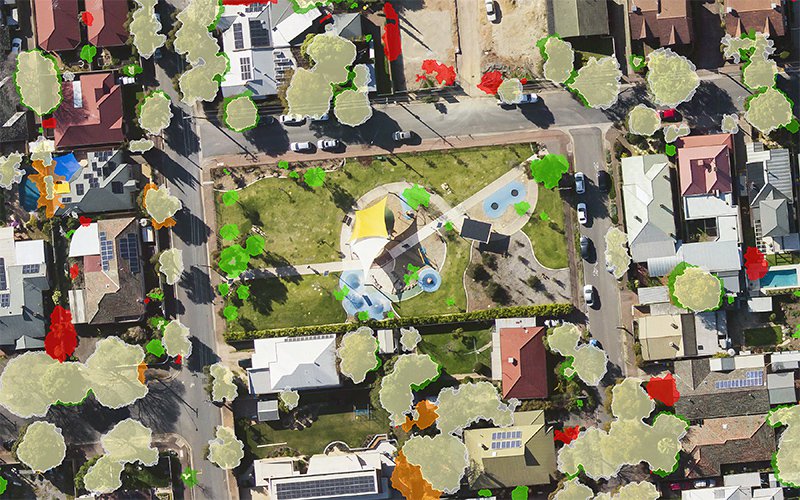 Katherine Street Park was re-claimed as green space by the City of Unley and shows new canopy growth