GREENING MELBOURNE
The City of Melbourne established the Green Our City Strategic Action Plan to set out the vision for increasing green infrastructure in the private realm as part of its response to address the effects of continued growth and urban densification. The City of Melbourne is working with the development industry to expand urban greening, making available relevant data to the public, and introducing changes to the planning scheme for green cover requirements.
Our project outputs give relevant information and data to improve greening outcomes in new buildings and developments. The datasets will act as a demonstration and research tool for other local and state governments, and industry to learn from. Other benefits and future research that can follow from this project relate to humidity, aesthetics, noise reduction and local air quality improvement. Aerometrex and the City of Melbourne are confident that the private sector, industry, policymakers and researchers are better-placed to make decisions around urban greening for new buildings and development.
Melbourne's strategy puts it alongside cities around the globe, using the urban forest for climate change mitigation and increasing livability, and we are building measurement systems to support this strategy.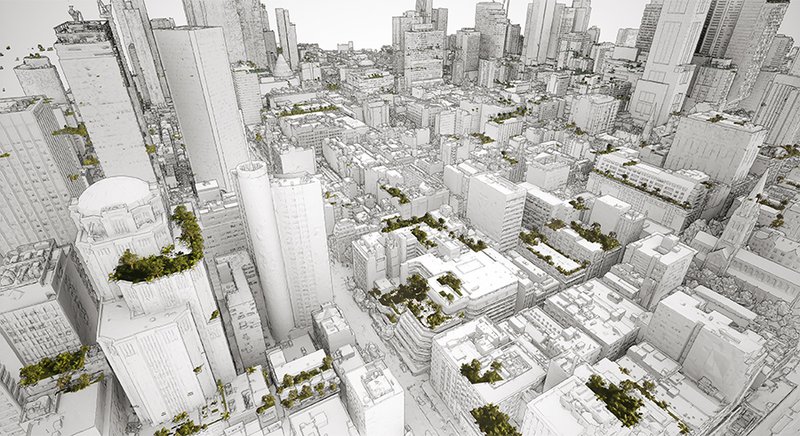 Simulation of potential green rooftops